Solar energy goes well with smart technology and education. It's an ideal energy source for powering cost-conscious and eco-friendly facilities that serve thousands of people. Colleges are centers for cutting edge knowledge and pathways to the future. Clearly, solar has a bright future since it reduces energy costs, lessen current greenhouse gas emissions and hence provides a sustainability design.
Major benefits are
Free energy from the sun will eventually offset installation and material costs, leading to a return on investment within a matter of years.
Solar energy being an unlimited energy source makes it more environmentally friendly than finite fossil fuel energy sources.
Solar Panels could operate outside of the traditional grid system, which may be helpful during a utility power outage.
Another major benefit is that once they are installed they don't need much maintenance. The glass and frame that protects solar cells are very strong and durable.
Millennials overwhelmingly favor green energy, so installing solar panels on a College roof could help increase enrollment. Tax credits from the government and solar panels produced cheaply are two environmental topics that have drawn interest from young people who want to participate in project solar energy.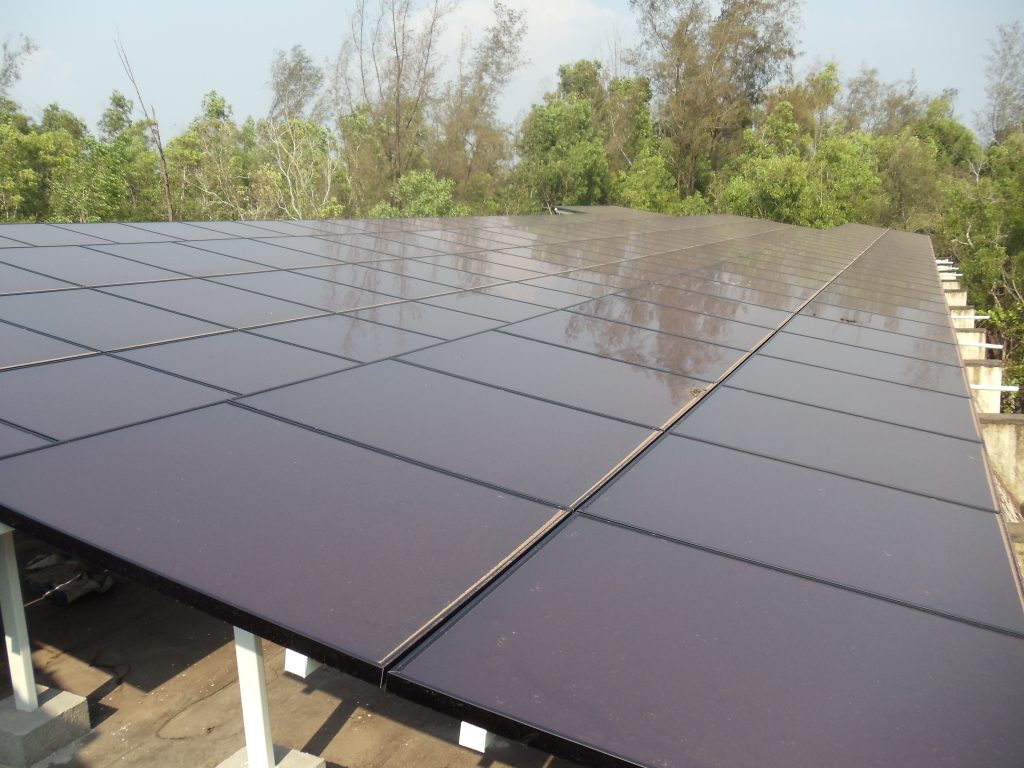 .