PROGRAMMES ORGANIZED BY THE DEPARTMENT OF PHYSICS
THARANGAM 2023 – A SCIENCE EXTRAVAGANZA
As part of the National Science Day on February 28, the department of Physics organized a science exhibition "Tharangam 2023" which was inaugurated by the Principal, Dr. V. M. Santhosh. Many exhibits and experiments were showcased to inculcate scientific temper and inquisite among students. Equation wall, illusion room, craft exhibits made from waste materials, games and food-court were the few attractions of the event. Students and teachers from nearby schools visited the exhibition.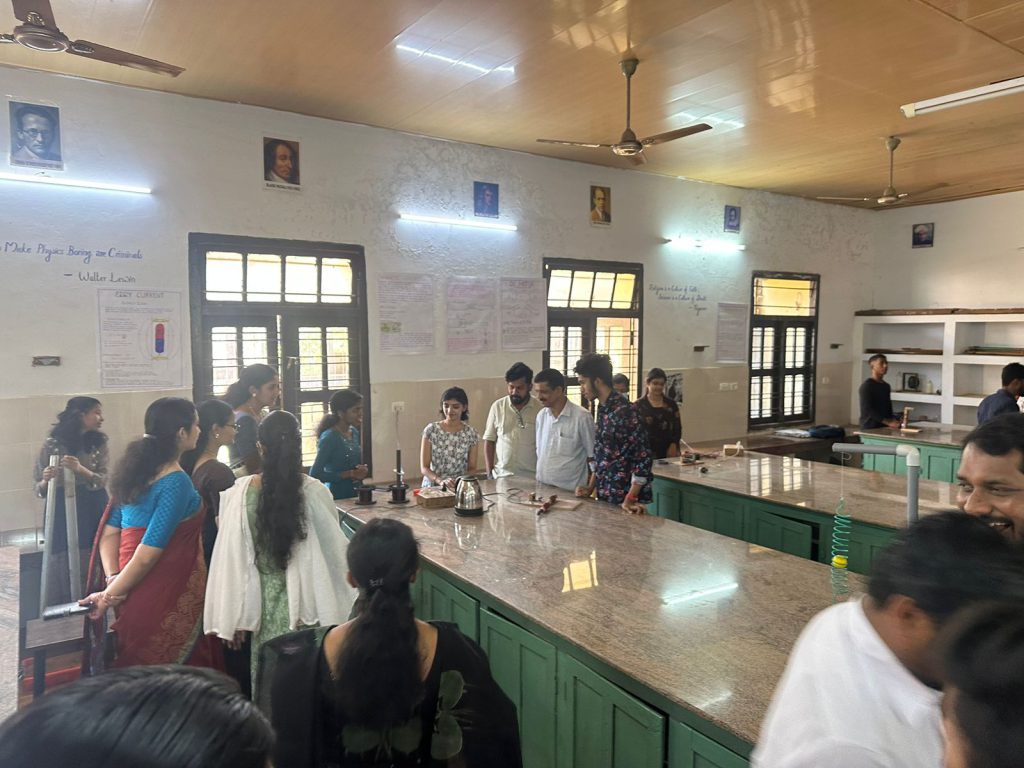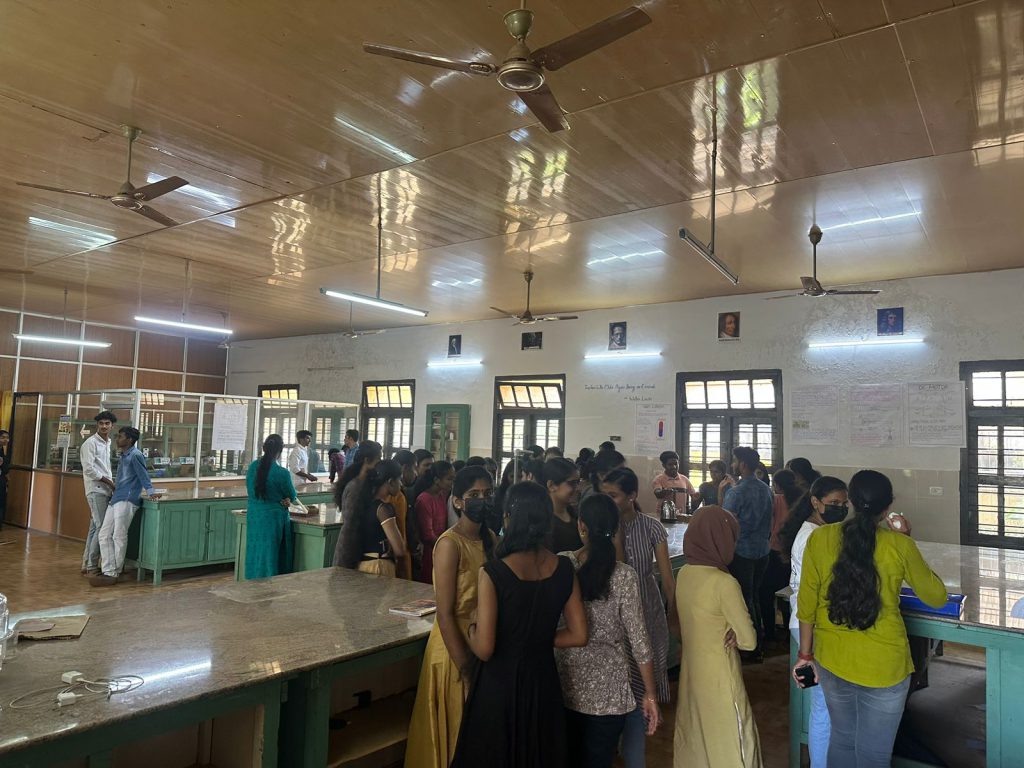 Felicitation to the Alumnus -Dr Ambili K M
Kerala State Young Scientist award winner and alumnus Dr.Ambili K.M was felicitated by Dr. V M Santhosh Principal Payyanur College in a programme conducted by Dept of Physics in association with IQAC Payyanur College on 24.2.23 at seminar hall. She is working as Space Scientist at VSSC Thiruvanathapuram. The programme was presided by Dr.Preethi Rajan HoD Dept of physics. Dr.Reshmi PM welcomed the gathering. IQAC joint coordinator Dr.Prakash V, staff advisor smt Nisha V K, Union chairman AthulRaj felicitated the function followed by vote of thanks by Abhijith Manikandan.
Dr.Ambili K M delivered a talk on Space Physics and interacted with students.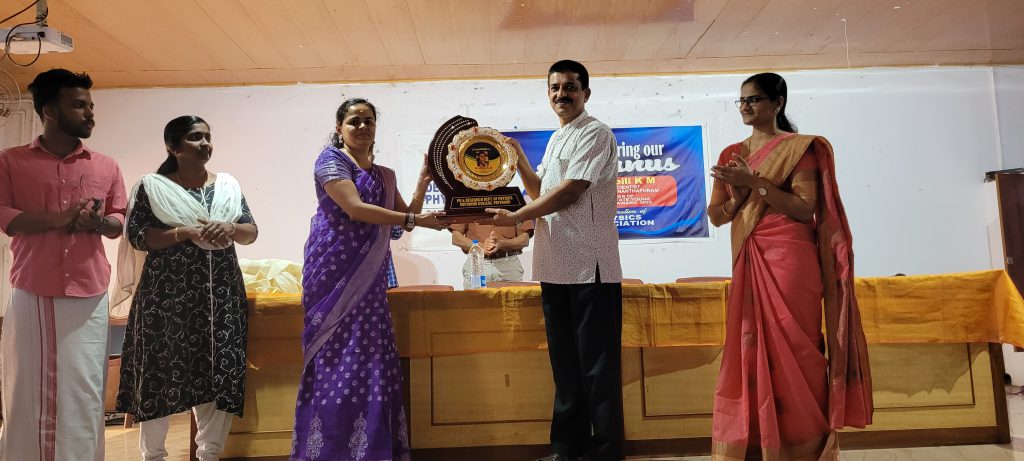 The Physics department laboratory was visited by the students of Edanad UP School on 6-2-2023.
In this programme entitled "Bright Horizon", budding knowledge seekers were familiarized with different concepts in physics.Various interactive and thought provoking games were also organized. The winners were recognized with exciting prizes.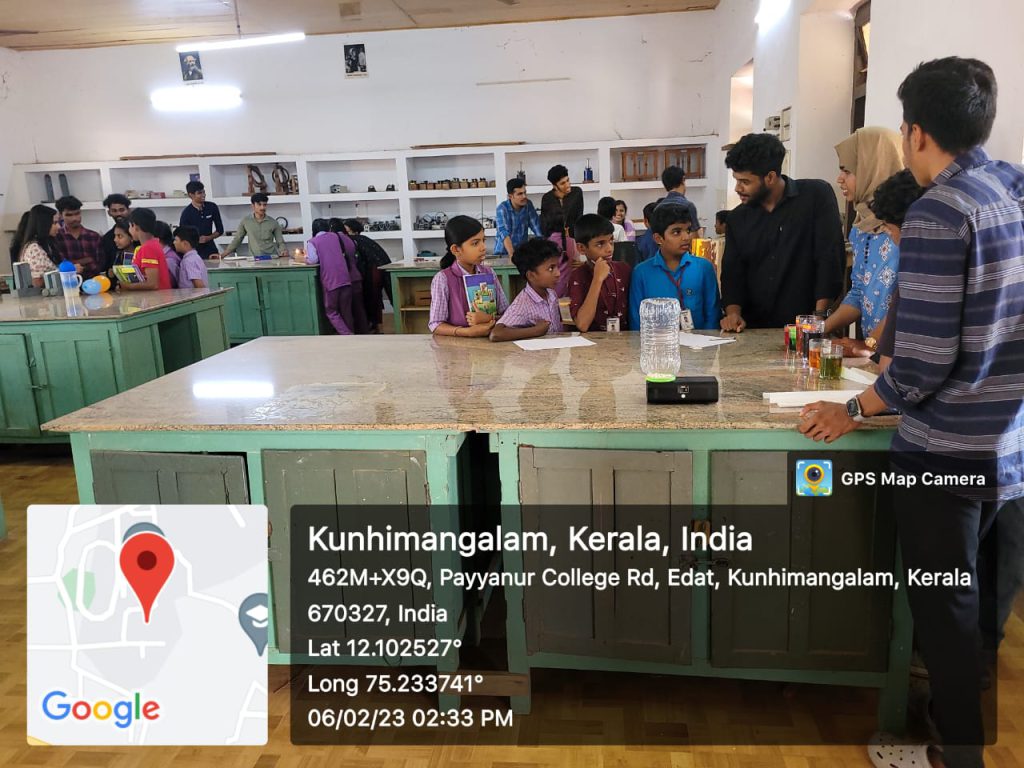 FLIGHT TO BRIGHT CAREER- A TALK ON CAREER GUIDANCE
Department of physics organized a talk on career guidance "Flight to Bright Career" on 11.01.2023, 2 pm at the seminar hall. A very interesting, informative and motivated talk was delivered by Mr. Deepu Joseph, Assistant Professor, Nirmalagiri college, Koothuparamba. The programme was concluded with the vote of thanks by Mr. Abhijith Manikandan, Association Secretary.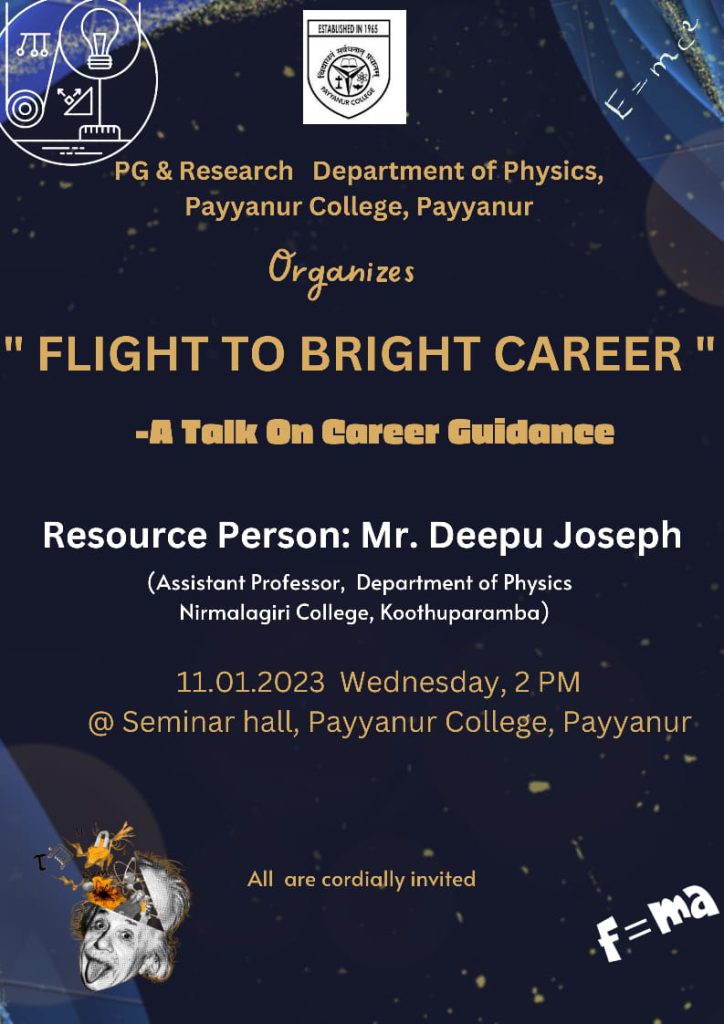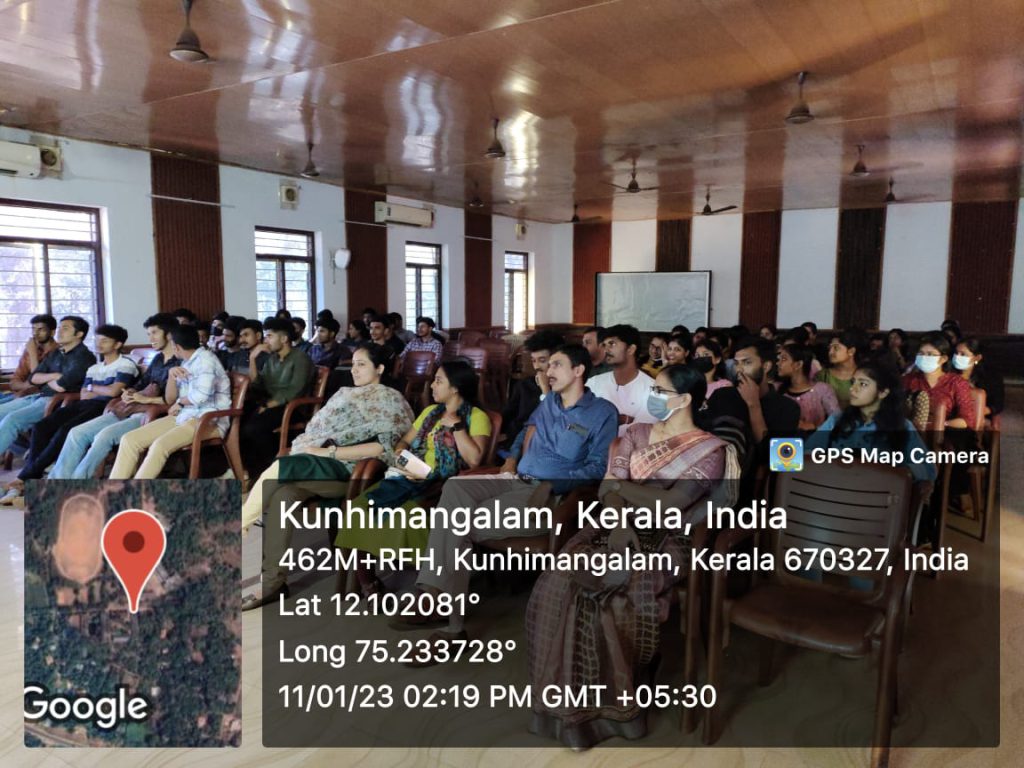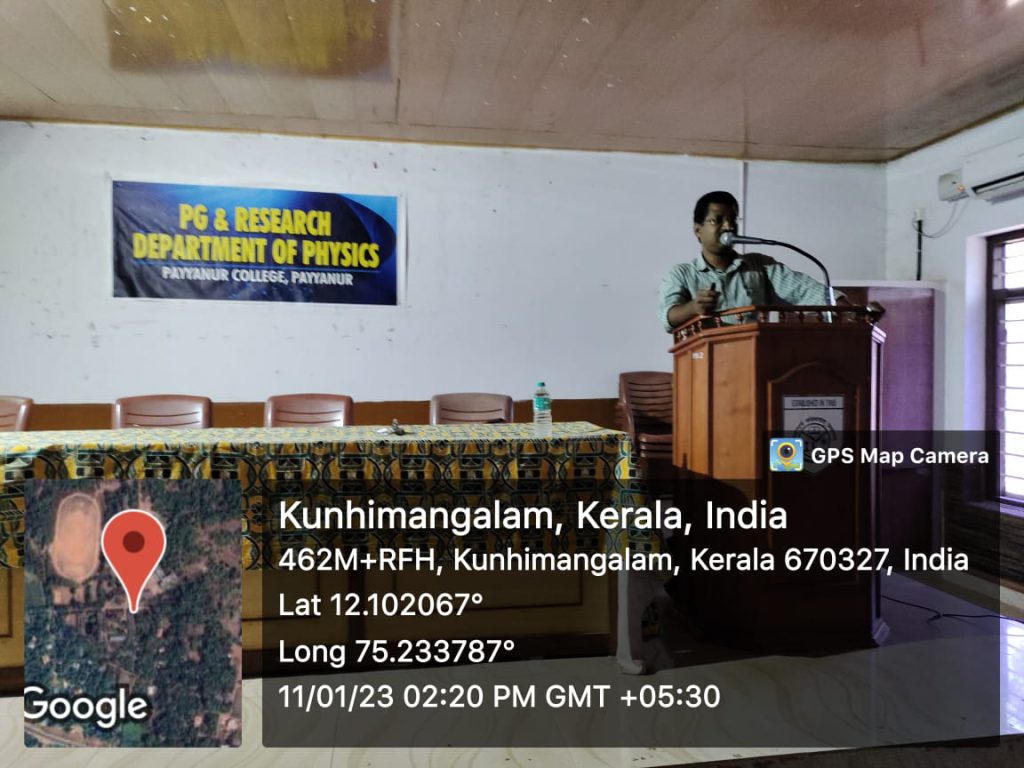 NO TO DRUGS CAMPAIGN
Department of Physics conducted a debate related to 'No to drugs Campaign ' of govt on 15.12.22 at 10.30 am among final year students. Four teachers from the department interacted with them. Students actively participated and discussed the issues related to narcotics usage. Program ended at 11.15 am.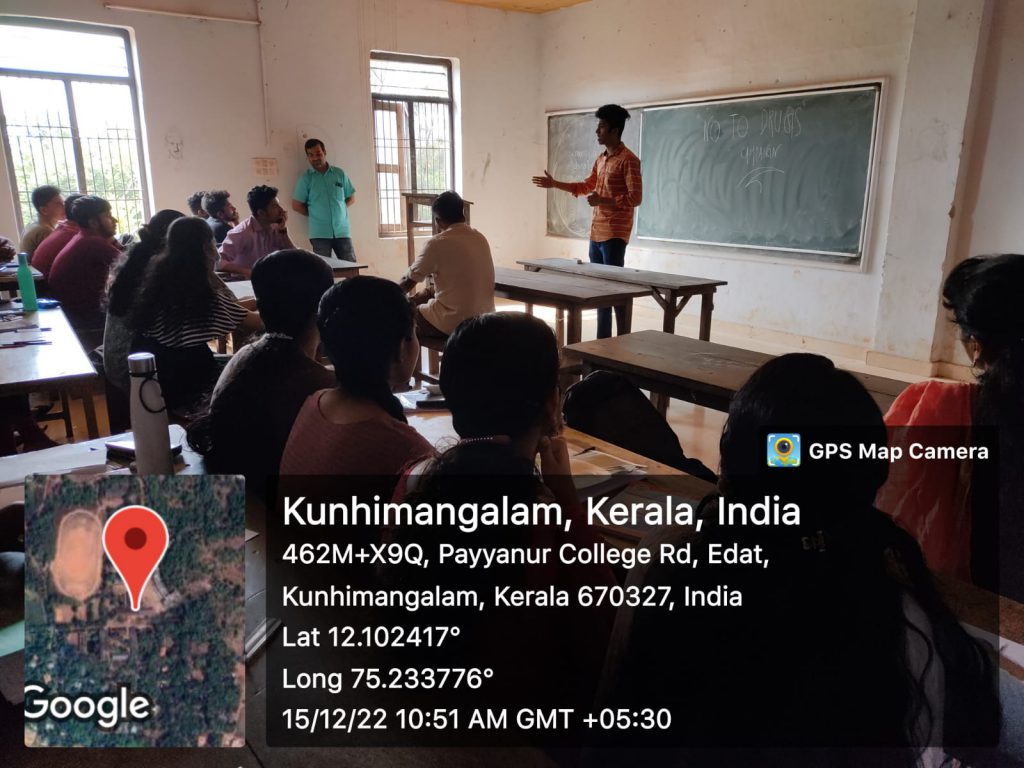 The toppers of university examination (UG &PG) and CUSAT MSc entrance examination were felicitated on 11/08/22 by the chief guest Dr. K.V. Devadasan , Rtd. HOD of Physics, MG College Iritty. He interacted with our students and distributed the cash award.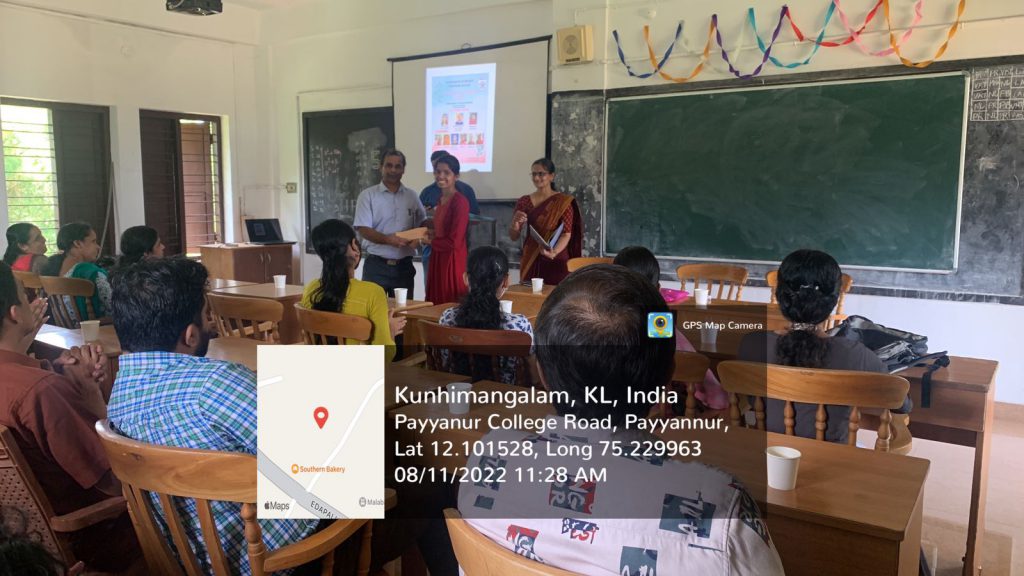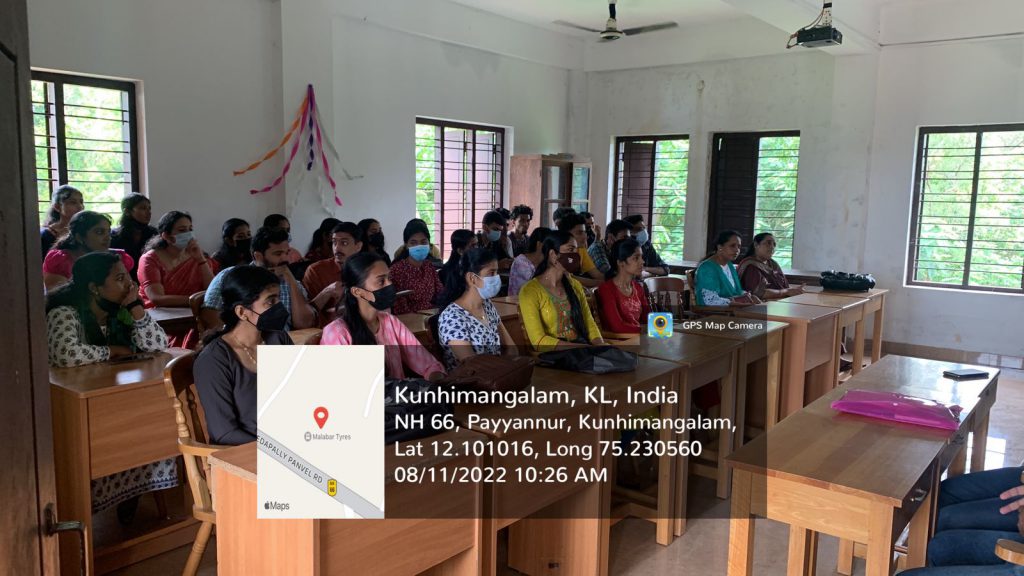 Activities of the Physics Association, Physics Club and the Astronomy Club [Click here to view]
Activities of the Physics Association 2018-2019 , 2019-2020 [Click here to view]