Commerce Alumni Association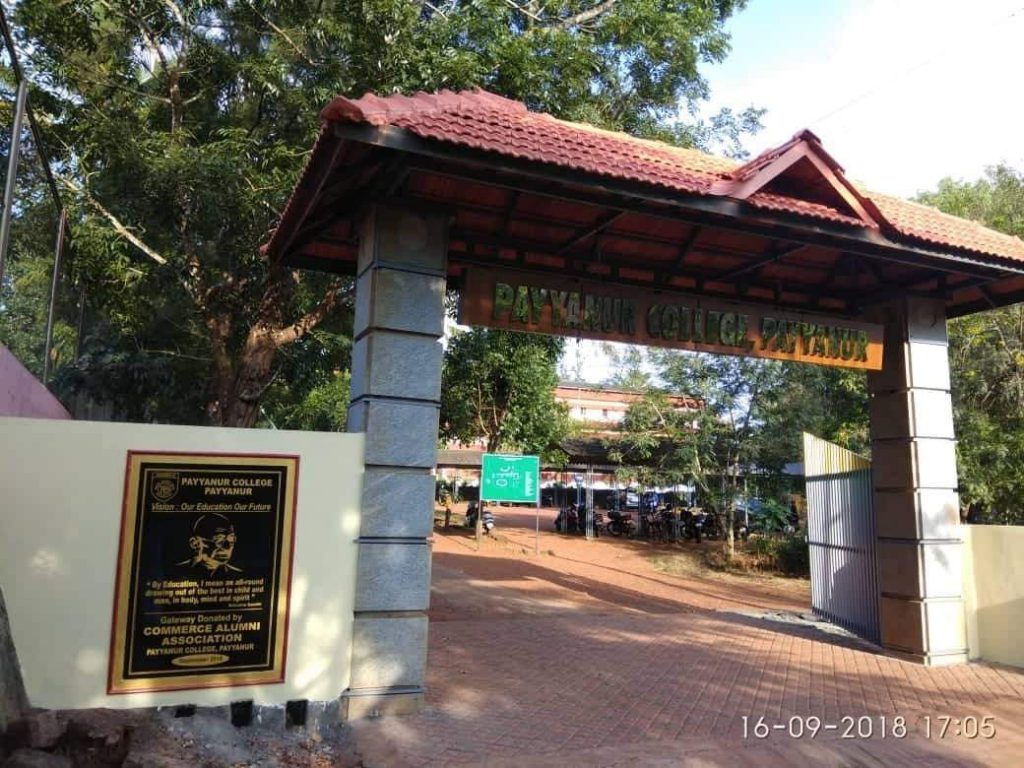 email id: pccaa3@gmail.com
Date of formation: 2nd March 2004
Date of inauguration: 5th February 2005
Strong alumni functions in the college with the following members as the office bearers of year 2021-2022.
President : CA Muhammed Davood
V. President : Rohit Raj
Secretary : Krishna Nambiar
Joint. Secretary : Smt. Sabeena Arun
Treasurer : Rajeevan KM
Executive members :
1.Rajesh M
2.CA Ratheesh
3. Vidya VM
Smitha Gangan
.Suresh Shenoy
Aparnadevi M
Lalitha KV (Muncipal chair person)
Justin P A
Sabeena C
Vinodkumar T V
Narendra Shenoy
Sajith Paleri
Sudeep P
Thayyib Bin Hamza
Shilpa Shenoy
Patrons:
Prof K Narayanan
Dr P V Premavalli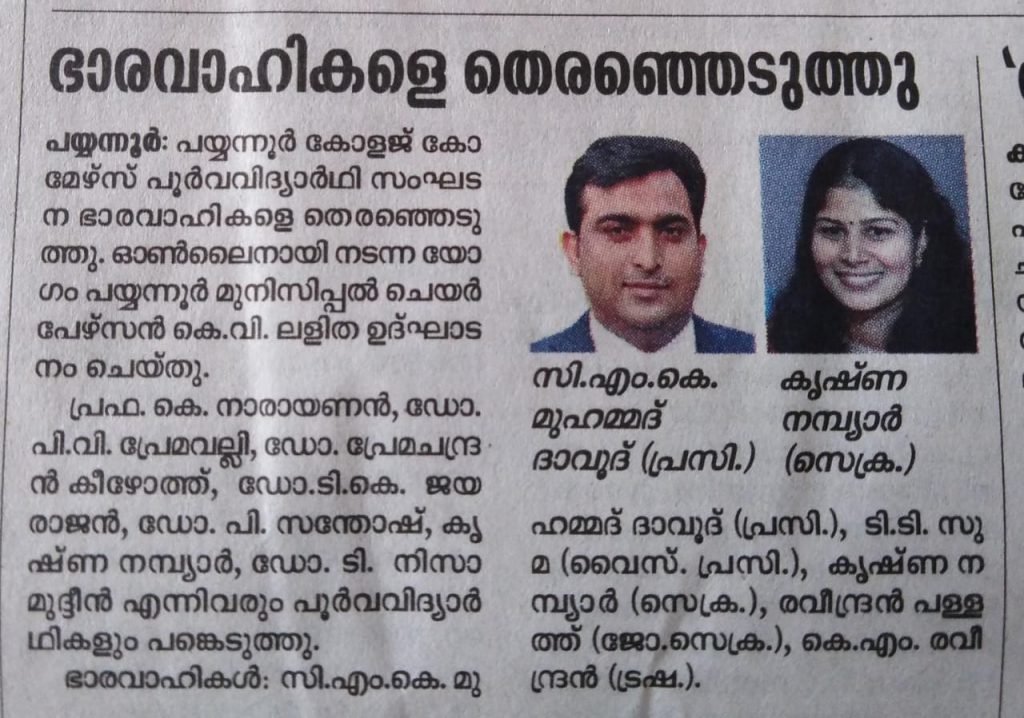 Alumni constituted an endowment of Rs 10000 to award prize for the student obtaining the second highest marks in the Final B.Com examination.Alumni sponsored furniture and fittings in the department and fans for B.Com classrooms, Notice Board, Water purifier, Showcase for displaying the prizes etc.Purchased around 250 books worth Rs.28000 under book bank scheme. Under book bank scheme, reference/text books are issued to 10 students from each class who are financially poor but academically rich.Alumni -student interactions are organized to encourage and help students to select their higher studies and career.
https://www.facebook.com/391673517575127/
https://www.facebook.com/Department-of-Commerce-Payyanur-College-Payyanur-176830162506950/